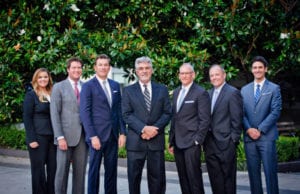 While your dentist is an expert at routine care like keeping your teeth clean and filling cavities, some problems require an oral surgeon. Oral surgeons have the skill and knowledge necessary for the following:
Removing diseased teeth when it requires anesthesia
Repairing facial trauma
Reconstructive or cosmetic surgery
Surgical treatment for sleep apnea
Evaluating cysts and tumors of the mouth and face
Planning and placement of dental implants
Reconstructing or realigning jaws to improve bite or correct birth defects
How Is an Oral Surgeon Different From a Dentist?
Oral surgeons must graduate from a dental school and complete requirements for licensing in their state. They also must complete four additional years of training at an accredited facility that specializes in oral and maxillofacial surgery.
Start With Your Dentist
Your dentist will know the most qualified oral surgeons in your area. Ask for a recommendation, then request further insight into the oral surgeon's specialties and background. Ask the following questions:
How long has the oral surgeon been in practice?
What is their training and clinical experience with your specific condition?
What professional organizations does the oral surgeon belong to?
Are they certified as a diplomate of the American Board of Oral and Maxillofacial Surgery?
What continuing education courses have they taken?
Check With Insurance
Call your insurance company or visit their website to look up doctors by specialty. See if the oral surgeon your dentist recommended is in your network.
Use the Internet
See what other people say about the oral surgeon you're considering. Visit the facility's website to find the doctor's specialties and biography. Make sure the clinic or hospital where you'll receive treatment gets high reviews for patient care.
Talk to the Oral Surgeon
When you meet with the oral surgeon you're considering, ask about their diagnosis and how they propose to treat your condition. Look for someone who uses the most up-to-date procedures and technological advances. Find out if those treatments are covered under your insurance plan.
Ask for an estimate cost of treatment. If your insurance doesn't cover the full amount, does the oral surgeon offer financing?
Find out what kind of care you can expect after treatment. Will you have follow-up visits? While emergencies are unlikely, what should you do if you experience pain after hours or over the weekend?
OMSNashville has provided high quality Oral and Maxillofacial Surgery for over 28 years. See how we use the latest technology to provide our patients with the best treatment and fastest recovery.
The information and content on our website should not be used as a substitute for medical treatment or advice from your doctor.