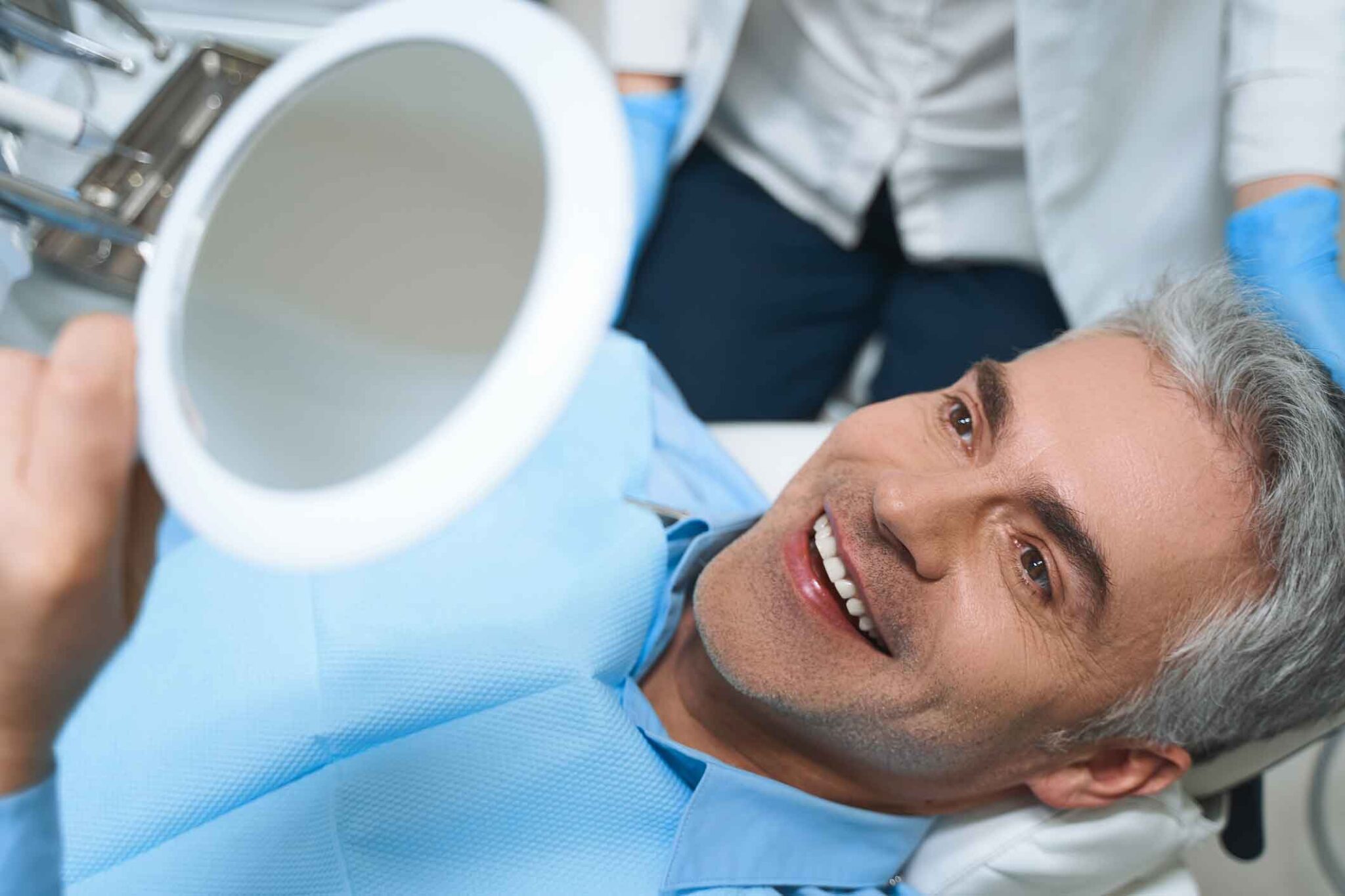 Dental implants are changing the way that people live their lives. They can eat, speak, and smile without worrying about a missing tooth. A dental implant is a metal post that is inserted into the jawbone of a patient to replace an extracted tooth or teeth.
This metal post, or artificial tooth root, acts like the natural tooth root that your teeth once rested on. After inserting the dental implant, a crown or artificial tooth is placed over top. When it comes to making decisions in the best interest of your dental health, there are several long-term benefits of dental implants that you need to know.
Benefits of Dental Implants
1. Stability
Dental implants are a very stable tooth replacement option. A dental implant provides optimal stability by fusing to the jawbone. The bone integrates around the metal post, securing it in place so that it won't fall out or become loose. This type of stability provides peace of mind that your new tooth or teeth will stay put.
2. Bacteria-Free Environment
Dental implants protect against harmful bacteria because they help to prevent tooth decay. Because of their ability to protect your natural teeth from bacteria that may enter the root, implants help to prevent the occurrence of gum disease and, in some cases, actually reverse it. As a result, your implant-supported teeth are more resistant to infections and help keep your entire mouth healthy.
3. Time-Tested Technology
Dental implants have been around for decades and have provided many people with the ability to eat, speak, and smile confidently. The success rate of dental implants is extraordinarily favorable, and many patients can expect to keep their new teeth for a lifetime.
4. Comfort
Dental implants are more comfortable than other artificial teeth. The custom fit of a dental implant helps to replicate the feeling of natural teeth. An implant also helps the jawbone to maintain strength and flexibility. Many patients who have lost their teeth report that dental implants feel more comfortable than other types of tooth replacement options.
5. Peace of Mind
Smile with confidence. Dental implants provide you with a sense of security and peace-of-mind knowing that your smile will always look its best. Dental implants help you to live life with your best smile, knowing they can last a lifetime.
When it comes to your dental health, there are several long-term benefits of dental implants that will forever change the way that you live your life.
Dental implants are changing the world—don't forget that they can change yours too.
To learn more about dental implants and to schedule an appointment at one of OMS Nashville's eight Middle Tennessee locations.
The information and content on our website should not be used as a substitute for medical treatment or advice from your doctor.