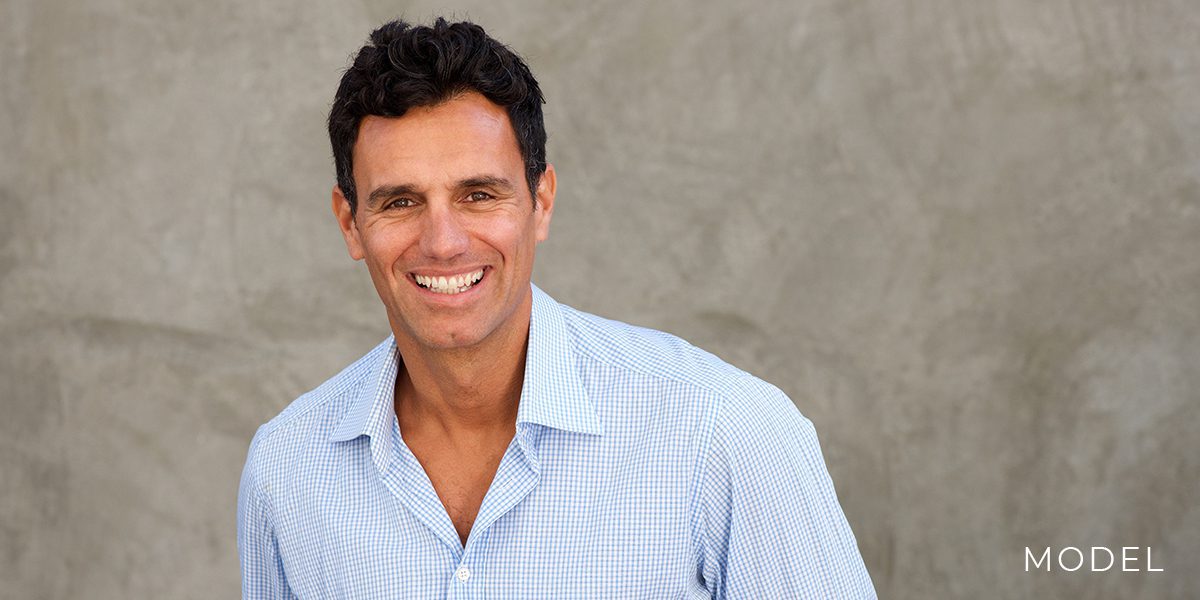 When you decide to replace missing teeth with dental implants, determining who should perform the procedure is the next step. While your dentist may be your consultant in choosing the best replacement option for missing teeth, working with an oral surgeon to install implants offers clear advantages.
The board-certified oral and maxillofacial surgeons at OMSNashville are well-qualified to perform dental implant procedures and treatments like bone grafting and TMJ treatments to improve the success of your dental implants. 
Choosing to use an oral surgeon for your dental implant procedure may feel unnecessary, but knowing the advantages might make the decision easier.
How Are Dentists and Oral Surgeons Different?
The world of dentistry has many specialties. While you may visit a general dentist for your checkups, cleanings, and exams, specific procedures and treatments could require a specialist, such as an oral and maxillofacial surgeon, an endodontist, or an orthodontist.
Choosing the right oral health professional for your needs can improve your outcome. 
Education and Training
Dentists and oral surgeons both begin their educational journey the same way. After obtaining a bachelor's degree, each attends a dental school, typically with a four-year program.
Graduating from dental school requires coursework in anatomy, pathology, pharmacology, physiology, and oral surgery. It also includes hands-on training. Upon completion, a general dentist can practice as a dentist upon passing their licensure exam.
After graduating from dental school, those who choose to become oral surgeons will complete an accredited surgical residency that lasts another four to six years. Upon completion of the residency program, they must pass an exam to become board-certified.
Focus and Treatments
A dentist is a generalist, providing your first line of care for cleanings, X-rays, cavities, and some specialized treatments, like crowns and bridges. Oral and maxillofacial surgeons focus on jaw, mouth, and face surgery.
Oral and maxillofacial surgeons treat complex oral health concerns, including biopsying tissue and removing tumors, realigning jaws, positioning implants, and performing reconstructive surgery. In addition, they administer all levels of anesthesia.
Dentist and Oral Surgeon Treatments Can Overlap
Both dentists and oral surgeons perform some oral procedures, such as tooth extractions, including removing wisdom teeth. Some dentists also install dental implants. 
Many dentists refer patients to an oral surgeon for more complex cases, while others may offer to perform these procedures themselves. However, in most cases involving surgery, choosing an oral surgeon is a better choice.
Why Choose an Oral Surgeon?
Choosing an oral surgeon can feel like an unnecessary hassle when your dentist offers to perform the same procedure. However, the extra step provides clear benefits.
Oral Surgeons Are Specialists
While general dentists perform a wide range of oral health care services, including cleanings, exams, fillings, and some cosmetic procedures, oral and maxillofacial surgeons have an entire practice focused on surgery. 
Most oral surgeons perform surgical procedures daily, which gives them the experience they need to perform operations adeptly, regardless of the scenarios they encounter.
Oral Surgeons Have Extensive Training
As mentioned above, oral surgeons must complete four to six years of surgery-focused training and education beyond dental school. This training includes emergency surgery, general surgery, neurosurgery, plastic surgery, and anesthesia, among other topics. 
In this manner, oral surgeons have an education that goes well beyond the topics covered in dental school.
Oral Surgeons Safely Administer Anesthesia
Anesthesia is a significant part of oral surgeons' training, so they have the education, knowledge, and skills necessary to administer anesthesia safely and effectively. While sedation dentistry has been a growing trend, most dental sedation focuses on relaxing patients during procedures. 
In contrast, oral surgeons can provide patients with general, local, and twilight anesthesia and have the experience necessary to understand potential complications, side effects, and responses a patient may experience. In addition, this skill allows for any procedure to be comfortable throughout.
Oral Surgeons Have Specialized Tools and Techniques
Since oral surgeons only perform surgery, they invest in the most advanced tools for their practice and take the time to stay up to date on the latest techniques and methodologies. In addition, they can track how the newest trends are performing and ensure that only the proven methods make it into their practice to benefit their patients.
A general dentist cannot invest the same time and expense in a procedure they only perform occasionally. 
Oral Surgeons Can Perform Procedures to Support Dental Implants
To place dental implants safely and successfully, some patients require bone grafting to restore a receding jawbone or lift the sinuses. Patients may also require surgery to correct a bite, so the implants do not endure unnecessary pressure and strain. 
These complex procedures necessitate an oral surgeon who quickly identifies and effectively treats problems that may negatively impact the successful fusion of dental implants to the jawbone.
Oral Surgeons Are Equipped for Emergencies
Years of surgical training in a hospital provide oral surgeons with the experience and skills necessary to manage emergencies and unexpected complications. Additionally, their understanding of regularly performing surgeries gives them the knowledge to face any challenge. 
While dental implant procedures are low-risk procedures, a rare problem can arise. In these cases, you want your provider to know how to handle the unexpected. Choosing a board-certified oral surgeon ensures that you are in good hands.
Why Does Board Certification Matter?
Board-certified oral surgeons must complete comprehensive, rigorous written and oral examinations, including a review of their skills by a panel of their peers, to prove their skill and competence. 
Certification from the American Board of Oral and Maxillofacial Surgery also requires surgeons to maintain their skills through continuing education requirements, special courses, meetings, and conferences. 
Trust the Oral and Maxillofacial Surgeons at OMSNashville
Dental implant procedures are the optimal solution for restoring missing teeth. However, they require significant time and expense for a successful outcome. Choosing a team of board-certified oral and maxillofacial surgeons for your dental implant placement helps you have an optimal experience.
The surgeons at OMSNashville strive to provide patients with the exceptional care expected from a board-certified team. Learn more about dental implants and All-on-4® treatments offered at OMSNashville's nine convenient locations.