Contact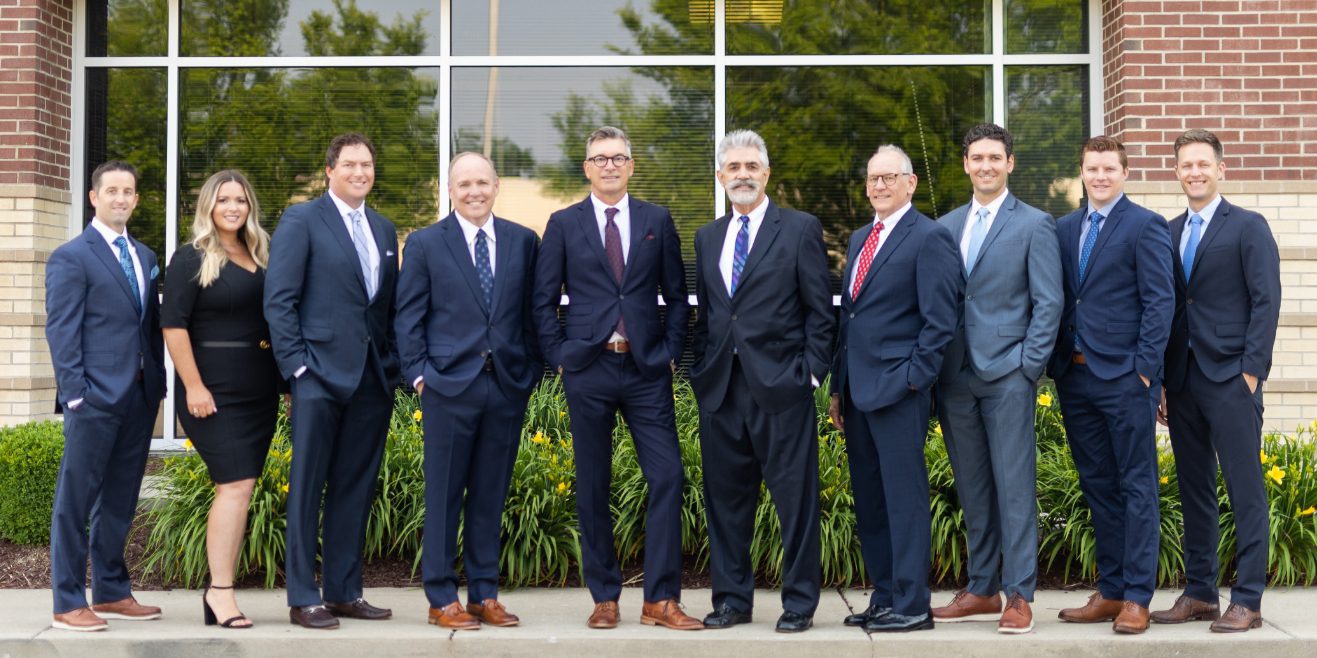 Our History
OMS Nashville has provided the highest quality of Oral & Maxillofacial Surgery care to their patients in Nashville and surrounding communities for over 30 years. They pledge to offer procedures using the latest technology in a safe, comfortable, and relaxed setting that is minimally invasive to their patients. Their experience ranges from dental reconstructive procedures; which includes a full range of dental implant procedures, bone grafting and All on 4; to cosmetic facial surgery, corrective jaw surgery, and wisdom tooth removal. By working closely with their referring doctors, they employ a team approach to ensure the most accurate diagnosis and treatment.
1988
Dr. Daniel Burchfield opened his first office as a sole practitioner in Hendersonville, TN on Hazel Path. His first two employees hired are still with us today, Theresa Street and Pam Lyons. Practice was called Oral Surgery Associates
1989
Dr. Burchfield worked within a general dentist office in Smithgrove, KY for one year. He also took the first steps towards expansion around Middle Tennessee and shared an office with Mary Cay Koen Orthodontics in Goodlettsville, TN.
1992
Dr. Burchfield, still as the sole practitioner at the time, opened a second office location in Springfield, TN on Park Plaza Drive.
1994
Dr. Gregory Richardson joined Dr. Burchfield's practice in what became known as Oral Surgery Associates. During the early years of operation, the practice launched without a true logo. Each doctor's name was listed in a line according to seniority.
1996
Opened our third office location in Goodlettsville, TN on Bluebird Drive where we continue to practice today.
1997
Dr. Bruce McLeod joined the practice and would become the third partner.
1999
As the practice continued to grow, we outgrew our original Hendersonville office and moved to our current Hendersonville location on Indian Lake Blvd. The doctors also began to practice temporarily in the Gallatin Medical Mall in Gallatin, TN while they were in the process of opening their own location.
2000
Open office in Gallatin, TN on Hancock Street where we currently practice.
2001
Opened office location in Bowling Green, KY.
2002
Dr. John Shea joined the practice and would later become the fourth partner.
2005
sold Bowling Green office location to Dr. Thompson, a former partner of the practice.
2007
Dr. Kevin West joined the practice and is our fifth partner.

The practice name transitioned from Oral Surgery Associates to Oral & Maxillofacial Surgery of Nashville and started using the abbreviation OMSN. Our initial logo was developed to show the different stages of Orthognathic Surgery, with the middle face outline representing the correct jaw alignment.

2008
Opened our Nashville office in the Kinnard Building on 21st Avenue South.
2011
Opened an office in Brentwood, TN on Executive Center Drive and would share this location with Kemp Orthodontics.
2012
The practice moved to a chartless system, housing all patient charts and essential documents digitally.
2013
The practice celebrated 25 years of practice
2014
Our first and only female practitioner, Dr. Margaret Hamilton, joined the practice. She became our sixth partner in 2016.
2016
OMS Nashville.com was founded, allowing patients to request appointments online. The practice changed its name to OMS Nashville and rebranded with a new logo.

Launched our first Seminar mobile app for attendees to utilize at our events.
2017
Dr. Andy Wicke joined OMS Nashville and became the seventh partner in 2019. Moved to our current Brentwood office location in the Medical Center on Franklin Road.
With the continued growth of the practice, we acquired more office space within the building of our Hendersonville office to allow our insurance coordinators to work in the same location.
2018
Dr. Joe Mort joined the practice and became our eighth partner in 2020.We opened our Mount Juliet office location in the new Chamber of Commerce Building.
Moved our Springfield office to a new location on Tom Austin Hwy.
The practice hired its first COO Kevin Travis and focused business efforts on providing the Best in Class service to all patients and referring offices.
OMS Nashville was the Chair of the annual Interfaith Dental Clinic Gala and helped raise over $235,000 for patient care.
2019
Our Goodlettsville and Nashville offices were remodeled.The practice transitioned select employees to working remotely to increase office efficiency and implemented new training programs in each department. Surgical Assistants are DAANCE certified.
Acquired new innovative technology allowing 3D impression scanning to provide patients with the most accurate and advanced treatment while also increasing their comfort and experience.
OMS Nashville was featured as a Top Dental Practice in the Nashville Lifestyles Magazine.
Annual Continuing Education seminars expanded to over 1,000 attendees leading to Gaylord Opryland as the new venue.
2020
OMS Nashville has developed into the largest Oral Surgery practice in Middle Tennessee. The practice employs over 60 employees including 5 department managers, with staff that rotates to different office locations daily. Jennifer Ouzounov joins the practice as new COO.
Hendersonville office underwent renovations allowing room for six operatories.
OMS Nashville launched Telehealth program to allow for no contact visit safety.
Our ninth doctor, Dr. Randall Cone, joined OMS Nashville.
Opened eighth location in Bellevue.
Launched new online referral program between OMS Nashville and its referring offices to allow access to patient treatment plans and improved communication.
2022
Our tenth doctor, Dr. Thomas Bailey, joined OMS Nashville.
Opened ninth location in Columbia.
The Development
Founded in 1989, OMS Nashville has grown into a full-service private practice with Board-Certified Oral & Maxillofacial Surgeons and Associates; Dr. Daniel Burchfield, Dr. Gregory Richardson, Dr. Bruce McLeod, Dr. John Shea, Dr. Kevin West, Dr. Margaret Hamilton, Dr. Andy Wicke, Dr. Joe Mort, Dr. William Randall Cone, Jr, and Dr. Thomas Bailey.
The doctors of OMS Nashville maintain a strong commitment to the treatment and care of the community and have nine convenient locations located in Brentwood, Bellevue, Columbia, Gallatin, Goodlettsville, Hendersonville, Mount Juliet, Nashville, and Springfield to better serve the needs of their patients. They are also affiliated at local hospitals including Sumner Regional, Hendersonville Hospital, Skyline, Baptist, and Vanderbilt, where they serve as clinical professors. Our doctors have donated hours of service to the Salvus Center and Interfaith Dental Clinic in Nashville, whose mission is to improve the oral health of uninsured, low-income, working people, their children, and the elderly in Middle Tennessee through access to affordable quality dental care and oral disease prevention services.
The highly trained staff at OMS Nashville is chosen for their compassion in addition to their skills, and are experienced, certified oral and maxillofacial surgical assistants who assist in the administration of IV sedation and surgery. All surgical assistants are CPR certified, ACLS certified, and are registered Dental Assistants.