Contact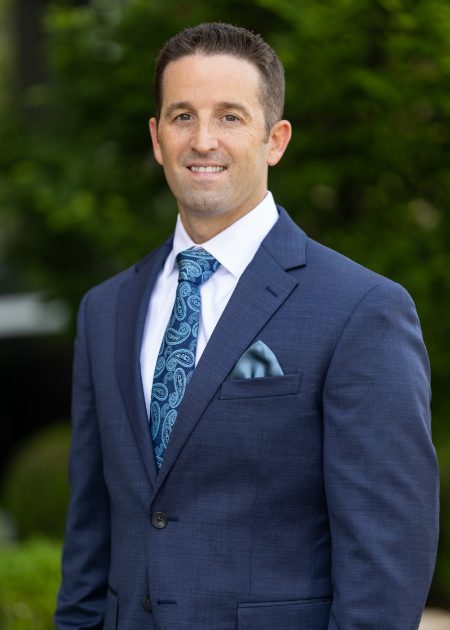 Dr. Wm. Randall Cone, Jr. is from Potomac, Maryland outside of Washington DC. He received his Bachelor of Science degree in Exercise Sciences at Brigham Young University where he was captain of the Men's Lacrosse Team and led the team to 4 consecutive MCLA final four appearances. Following undergraduate and missionary service, Dr. Cone accepted a military scholarship, commissioned into the United States Air Force, and earned his D.M.D degree at CASE Western Reserve University School of Dental Medicine. He then went on to an AEGD residency in the Air Force followed by completion of rigorous Oral & Maxillofacial Surgery training at David Grant USAF Medical Center in northern California. Dr. Cone also served as the Chief of the Oral Surgery department in the 11th Medical Group at Andrews Air Force Base in Washington DC.
Dr. Cone joined OMSNashville in 2020 and enjoys practicing a full scope of oral surgery including wisdom teeth removal, dental implants, orthognathic surgery, facial cosmetics, TMJ, and oral pathology. Dr. Cone is Dual-Board Certified and is a Diplomate of the American Board of Oral & Maxillofacial Surgery and the National Board of Dental Anesthesiology.
Dr. Cone lives in Brentwood with his wife, Mindy, 13-year-old daughter Aubrey, 11-year-old son Patton, 5-year-old triplets Mitchell, Bradley, and Annie, and 4-year-old son Hap. He enjoys athletics, outdoor activities, automobiles and continues military service in the Air National Guard.
Education
60th Medical Group United States Air Force
Oral & Maxillofacial Surgery Residency
Travis AFB, CA
60th Medical Group United States Air Force
AEGD Residency
Travis AFB, CA
Case Western Reserve University School of Dental Medicine
Doctor of Dental Medicine
Cleveland, OH
Brigham Young University
B.S. Exercise Sciences
Prove, UT
Clinical Interests
Locations
Professional Certifications
Board Certified – American Board of Oral and Maxillofacial Surgeons
Board Certified – National Board of Dental Anesthesiology
Basic Life Support
Pediatric Advanced Life Support
Advanced Cardiac Life Support
Advanced Trauma Life Support
Professional Associations
American Association of Oral & Maxillofacial Surgeons
Tennessee Society of Oral & Maxillofacial Surgeons
American Society of Dental Anesthesiology
American Association of Cosmetic Surgeons
American Dental Association
Tennessee Dental Association
Nashville Dental Society