Contact
When you lose a tooth, it not only impedes your ability to eat and chew, but it can also compromise the beauty of your smile. Thankfully, there are clinical solutions to replace missing teeth, restoring you to full functionality and a confident appearance. Dental implants are widely considered the gold standard for tooth replacement, offering natural-looking and long-lasting results. Our practice is pleased to provide dental implants to patients in Nashville, TN, and the surrounding area.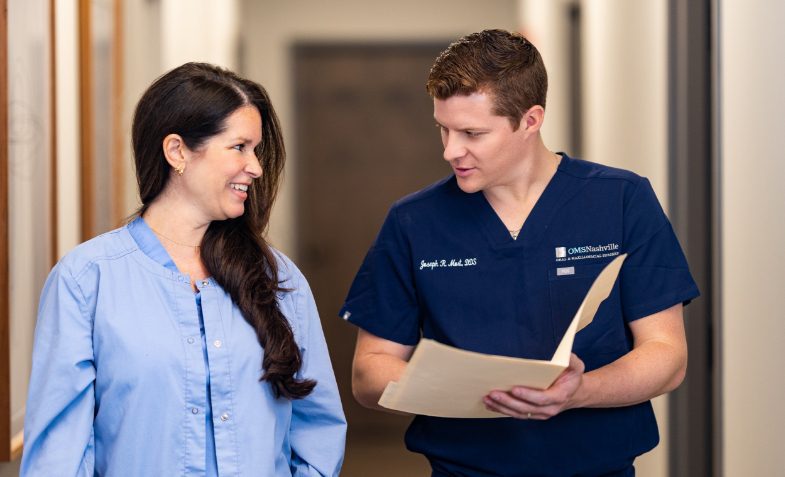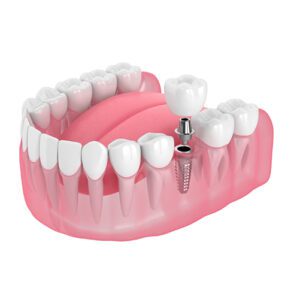 What Are Dental Implants?
Dental implants are small titanium rods that function as artificial tooth roots. The implants are surgically inserted into the jaw, where they fuse with the surrounding bone through osseointegration. Once healed, these implants provide a firm foundation for replacement teeth to be placed.
On top of the implant, an abutment is placed, a connective piece, to anchor a dental prosthesis. This prosthesis may be a crown, bridge, or even a full denture, custom-designed to match the look and feel of your natural teeth.
The Benefits of Getting Dental Implants
There are several reasons why dental implants are the preferred method for replacing missing teeth:
Are You a Good Candidate for Dental Implants?
Millions of Americans suffer from tooth loss, and dental implants are the best option for the vast majority. To determine your eligibility for a safe and successful dental implant procedure, the first step is scheduling a one-on-one consultation with one of our experienced surgeons.
Call Us Directly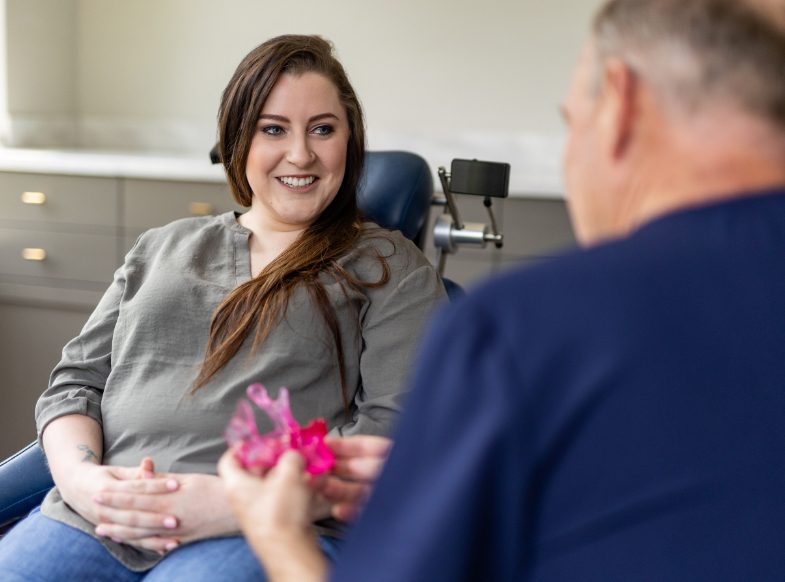 What Makes a Good Candidate for Dental Implants?
During an initial consultation, your surgeon will carefully evaluate your teeth, gums, and jaw, verifying your candidacy for dental implant surgery. The best candidates:
Are in good health overall, without any untreated periodontal disease.

Have adequate jawbone or are willing to have a bone graft performed.

Are missing one or more teeth or anticipate having one or more teeth extracted.
You Can Rely on the Team at OMS Nashville 
At OMS Nashville, our surgeons boast decades of experience and a long record of impressive results. Our practice is committed to using advanced technology to promote the best patient experience. We are known for our high level of clinical skill and for performing dental implant procedures regularly. OMS Nashville is pleased to provide several convenient locations throughout Middle Tennessee.
What Are My Options for Dental Prostheses?
There are many options for artificial replacement teeth; all custom-tailored to match the look of your existing teeth. Some of the options for dental prostheses include:

A Crown
A crown is typically recommended when you only need to replace a single missing or damaged tooth.

Bridges
A fixed dental bridge may be advised to replace two or more missing teeth. Bridges can be anchored with just two or three implants.

Complete Prosthesis
The All-on-4® treatment concept involves utilizing a full dental prosthesis to replace all teeth in either the upper or lower jaw. To provide support, only a small number of implants are required, strategically placed in the jaw.
Schedule a Consultation with OMS Nashville
Dental implants can give you a second chance at a confident smile. To learn more about dental implant options, schedule a consultation with OMS Nashville.