Contact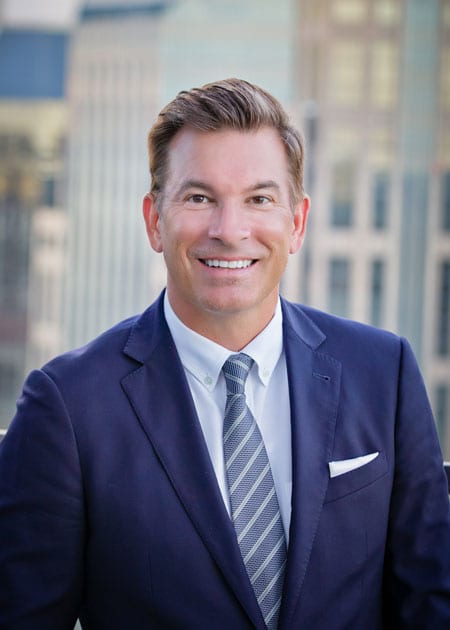 Dr. Gregory Richardson received his Bachelor of Science degree from Western Kentucky University. After graduating with honors at University of Louisville School of Dentistry, he continued to complete a residency in Oral and Maxillofacial Surgery at Vanderbilt University Medical Center. In 1994, he joined OMSNashville.
Dr. Richardson is committed to achieving clinical excellence through continuous educational pursuits. He practices the full scope of Oral and Maxillofacial surgery including bone graft and implant reconstruction, orthognathic surgery, obstructive sleep apnea correction, as well as traditional oral surgical procedures.
Dr. Richardson is very active in the local and state dental societies. He is a delegate to the Tennessee Dental Association and served as the President of the Nashville Dental Society. He volunteers regularly with the Interfaith Dental Clinic as a clinical instructor for oral surgery residents. Dr. Richardson is Board Certified and is a Diplomate of the American Board of Oral &Maxillofacial Surgery.
On a personal level, Dr. Richardson pursues sports and staying physically fit. He is also an avid aviator and musician. He lives in Nashville and enjoys family time with his wife Virginia and daughters Lilah and Cora.
---
Education
Vanderbilt University Medical Center Oral & Maxillofacial Surgery
Chief Resident
Nashville, TN
Veteran's Affairs Medical Center
University of Louisville School of Dentistry
Doctor of Dental Medicine
Louisville, KY
Western Kentucky University Bowling Green, KY